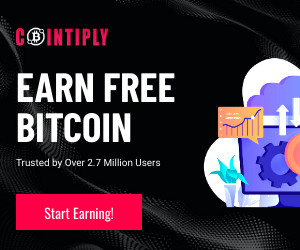 BitcoinACKs aggregates pull requests for upgrades to Bitcoin Core and lets users pay for the Bitcoin development they want to see.
Coinbase's CEO has issued a company-wide letter informing employees to get in line with a new cultural shift or take a severance package.
A Chinese video streaming copycat service raised $2.1 million via an initial exchange offering in August 2019 – but it appears this last resort wasn't enough to save the company.
Binance's CEO acknowledges the irony of trying to tap into DeFi while defending his company's reign among crypto exchanges.
Some traders anticipate the leading cryptocurrency to significantly outperforming the entire crypto market for at least the next several months.
As the internet shifts to the open, decentralized standards of Web 3.0, can we find a balance between competition and cooperation?
On Oct. 6, we'll reveal the results of our first CoinDesk U ranking of the top-20 universities for blockchain education. Here's how you can watch it live.
Silvergate Bank has pioneered financial services for crypto startups. But now it faces new rivals. Can it deepen its competitive moat?
Get the Latest from CoinDesk
Sign up for our newsletter
By signing up, you will receive emails about CoinDesk products and you agree to our terms & conditions and privacy policy
Please enter a valid email address
CEO Brian Armstrong's letter has not just the crypto world but the larger world of tech and business talking about the role of corporations in society.
NFTs had managed to be expensive but they had not managed to be liquid – not until DeFi thinking intervened.