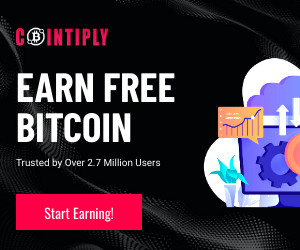 2020. 09. 29. 21:20 – Írta: winnie
This is a true story. The events depicted took place in Kansas City, MO in 1950. At the request of the survivors, the names have been changed. Out of the respect for the dead, the rest has been told exactly as it occured.
Talán nincs is jelenleg futó amerikai sorozat, aminek az előző szezonja óta ennyit kellett várni a folytatásra, ha valaki azt mondaná, hogy az S3 több, mint három éve finálézott, akkor lehet, hogy meg is hökkennék. De itt van végre a 4. évad, és mivel évados antológiáról van szó (azaz az évadok nem kapcsolódnak igazán egymáshoz, más a helyszín, az időpont, a szereplők), ezért bárki belenézhet, de ezt a mostanit főleg azoknak ajánlom, akik kedveli a kosztümös, gengszteres műfajt.
Igen. Kosztümös-gengszteres. Az 1950-es évekből. Ami baromira nem Fargósan hangzik, főleg, hogy nincsen benne kisváros, hiányoznak a fura figurák, rendőrök, az abszurd hangnem, de még a hó is. De várjuk ki a végét, mielőtt ítélkeznénk, hiszen ki tudja, hogy merre kanyarodik az évad. (Vizuálisan egyébként nem hazudtolja meg magát Noah Hawley, aki nem csak készítő, hanem rendező is volt, legalábbis az első rész esetében, ami igen igényes lett.)
Csaltam, mert a dupla premiernek csak az első felét néztem meg, így elég hülyén fogja kivenni magát az, hogy arra hivatkozom, hogy nem nagyon derült ki semmi abból, hogy merre fog történeti szempontból haladni az évad, szóval ezen túl is lépnél, talán nem véletlen, hogy egyszerre két rész került leadásra az FX-en.
A kezdés elég rendhagyó volt, egy diáklány iskolai feladatát halljuk expozícióként amolyan Noah Hawley módra. Ahelyett ugyanis, hogy írásban szánkba rágnák az elősztorit, azt konkrétan beépítik a történetbe, ugyanis a főcím előtt egy 20 perces kvázi rövidfilmet láthatunk arról, ahogy Kansas City-ben rivális gengszterbandák ácsingóznak a hatalomra. A 20. század elején a zsidók és az írek kötöttek szövetséget, majd képbe kerültek az olaszok, és a végén, 1949-ben a feketék is megérkeztek.
Az egyik szálon tehát a gengszterek ügyeskedéseit látjuk, egyrészt egymást akarják kipöckölni miközben persze jóbarátságot színlelnek, másrészt a feketék főnöke legálisan is próbálkozik pénzt szerezni, ami a maradi bankok miatt nem egyszerű. Emellett az expozíciót narráló kislány és temetkezési vállalkozó családja is képbe kerül, és persze egy kíméletlen gyilkos is, mert azért a Fargo olyan is kell. Na de hogy mindezeket a szálakat hogy fogják koherens sztori révén összefogni, az csak a folytatásban derül ki.
És az is, hogy milyen színészek és karakterek kerülnek még a képbe. Direkt nem is olvasom vissza, hogy az idei szezonra milyen nagy neveket szereztek meg, de Chris Rock mellett már láthattuk, hogy milyen karaktert kapott például Ben Whishaw vagy Jason Schwartzman (teljesen kész!), bár még gőzöm sincs arról, hogy ki lesz majd közülük igazi közönségkedvenc – talán a sötét lóként induló Jessie Buckley? Nem lennék meglepve.
Teljesen rendben volt a kezdés, de az alapozó jellege miatt semmiképp sem értékelném túl magasra, így van hova kinőnie magát az évadnak. Kicsit hiányzott belőle nekem az, amitől számomra Fargo a Fargo, ráadásul a kosztümös gengszteres zsáner nem is a szívem csücske, de bizakodom, mert átgondoltnak tűnik és nagyon igényes a megvalósítás, így még ha nem is várom remegő kézzel a folytatást, szerintem az évados darának elég hamar neki fogok ülni.