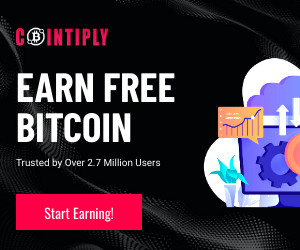 Confirmando expectativa do mercado, a Disney anunciou que não vai mais lançar o filme "Viúva Negra" em novembro. Nem mesmo neste ano. A estreia da produção foi adiada para 7 de maio de 2021.
A nova data representa um atraso de mais de um ano em relação à previsão inicial. Antes da pandemia de coronavírus, "Viúva Negra" devia chegar aos cinemas em 30 de abril passado.
O novo adiamento do filme provocou um efeito dominó, afetando todo o calendário da Disney.
Dentro da Marvel, "Shang-Chi and the Legend of the Ten Rings", o filme do Mestre do Kung Fu, passou de 7 de maio para 9 de julho de 2021, enquanto "Os Eternos", previsto para fevereiro, foi para novembro de 2021.
O remake de "West Side Story", estreia de Steven Spielberg no gênero dos musicais, também foi adiado em um ano e agora só vai chegar aos cinemas em 10 de dezembro de 2021.
As alterações ainda incluem o suspense "Deep Water", remarcado para 13 de agosto de 2021, e o remake de "Morte no Nilo", que apesar do atraso ainda será lançado em 2020, no dia 18 de dezembro.
Apesar dos adiamentos dominarem a lista, duas produções foram adiantadas e uma permaneceu inalterada. "The Empty Man" chegará aos cinemas em 23 de outubro de 2020 e "The King's Man", prólogo da franquia "Kingsman", será lançado em 12 de fevereiro de 2021. Já a animação "Soul", da Pixar, permanecerá exatamente onde estava, em 20 de novembro nos EUA. Mas essa "vantagem" é ilusória, porque sua estreia só deve acontecer em janeiro no Brasil, por exemplo.
Os efeitos das alterações ainda devem se estender a outros estúdios, conforme tem sido a tendência no calendário flutuante da pandemia.
Com a diminuição radical de estreias em 2020, a expectativa é que as receitas de bilheteria deste ano sofram quedas brutais, entre 70 a 80%. Além disso, os exibidores, que começaram a abrir as salas estimulados pelo lançamento de "Tenet", temem ficar com poucos títulos novos para projetar até o fim do ano.
Mas o fracasso de "Tenet" nos EUA foi o que sinalizou a necessidade das mudanças. As salas podem estar reabrindo, porém permanecem vazias. O público ainda está com receio de ir aos cinemas.
Veja também:
Kate Winslet lamenta ter trabalhado com Polanski e Allen