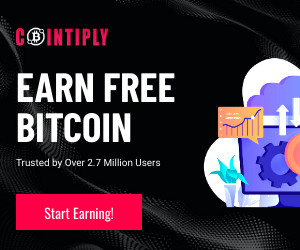 Open Access
Peer-reviewed
Research Article
Naw May Pearl Cartee, 
Michael M. Wang
x
Published: September 18, 2020
Abstract
Omeprazole is the most commonly used proton pump inhibitor (PPI), a class of medications whose therapeutic mechanism of action involves formation of a disulfide linkage to cysteine residues in the H+/K+ ATPase pump on gastric secretory cells. Covalent linkage between the sole sulfur group of omeprazole and selected cysteine residues of the pump protein results in inhibition of acid secretion in the stomach, an effect that ameliorates gastroesophageal reflux and peptic ulcer disease. PPIs, though useful for specific conditions when used transiently, are associated with diverse untoward effects when used long term. The mechanisms underlying these potential off-target effects remain unclear. PPIs may, in fact, interact with non-canonical target proteins (non-pump molecules) resulting in unexpected pathophysiological effects, but few studies describe off-target PPI binding. Here, we describe successful cloning of monoclonal antibodies against protein-bound omeprazole. We developed and used monoclonal antibodies to characterize the protein target range of omeprazole, stability of omeprazole-bound proteins, and the involvement of cysteines in binding of omeprazole to targets. We demonstrate that a wide range of diverse proteins are targeted by omeprazole. Protein complexes, detected by Western blotting, are resistant to heat, detergents, and reducing agents. Reaction of omeprazole occurs with cysteine-free proteins, is not fully inhibited by cysteine alkylation, occurs at neutral pH, and induces protein multimerization. At least two other clinically used PPIs, rabeprazole and tenatoprazole, are capable of binding to proteins in a similar fashion. We conclude that omeprazole binds to multiple proteins and is capable of forming highly stable complexes that are not dependent on disulfide linkages between the drug and protein targets. Further studies made possible by these antibodies may shed light on whether PPI-protein complexes underlie off-target untoward effects of chronic PPI use.
Citation: Cartee NMP, Wang MM (2020) Binding of omeprazole to protein targets identified by monoclonal antibodies. PLoS ONE 15(9):
e0239464.
https://doi.org/10.1371/journal.pone.0239464
Editor: A. Ganesan, University of East Anglia, UNITED KINGDOM
Received: May 7, 2020; Accepted: September 8, 2020; Published: September 18, 2020
This is an open access article, free of all copyright, and may be freely reproduced, distributed, transmitted, modified, built upon, or otherwise used by anyone for any lawful purpose. The work is made available under the Creative Commons CC0 public domain dedication.
Data Availability: All relevant data are within the manuscript and its Supporting Information files.
Funding: The following funding sources are gratefully acknowledged: Department of Veterans Affairs Merit Awards to MW (BX0003824 and BX003855) and National Institutes of Health grants NS099783 and NS099160 to MW. Further information is found at VA.gov and NIH.gov. The funders had no role in study design, data collection and analysis, decision to publish, or preparation of the manuscript.
Competing interests: The authors have declared that no competing interests exist.
Introduction
Indications for proton pump inhibitor (PPI) use include gastroesophageal reflux disease, peptic ulcer disease, and dyspepsia, concerns that are arise commonly across all populations. As such, PPIs are among the most widely prescribed medications in the world [1–3].
Omeprazole, the first PPI to receive regulatory approval, was developed as an inhibitor of the gastric acid secretion [4]. At the biochemical level, omeprazole and other PPIs inhibit the H+/K+ ATPase, a pump at the mucosal cell plasma membrane, by forming a disulfide bond between the sulfur group of the drug and one of several sulfhydryl groups of the target [4–6]. This covalent linkage permanently inactivates pump function, resulting in increases in gastric pH that are responsible for therapeutic effects.
A series of additional PPIs are now used clinically worldwide. All other PPIs on the market have a similar chemical structure as omeprazole and work through the same disulfide bond-dependent molecular mechanism. Though the oldest drug of the group, omeprazole is still the most commonly used PPI.
Pharmacological characteristics of omeprazole, as the pioneer PPI, are well established. It is known to have high protein binding function with 95–98% of the drug bound to proteins in the blood [7, 8]. The principle protein targets of omeprazole in blood is albumin, though studies in bacteria suggest that the target range of protein binding is much larger [9]. Whether omeprazole binds to proteins via disulfide bonding or other means is not established.
Omeprazole and other PPIs have come under increased scrutiny because they are pervasively prescribed and used, frequently at doses that are higher than required to inhibit acid secretion and for longer periods than are clinically indicated [10–13]. Furthermore, a series of investigations has linked PPI use to a number of conditions that include cardiovascular disease [14], osteoporosis [15], C. Difficile colitis [16], community acquired pneumonia [17], and dementia [18–20], though different groups have arrived at opposite conclusions [21, 22]. The causal effect on these conditions has been debated, though a recent randomized control study suggested that only enteral infections were increased by pantoprazole administration within a three year follow-up period [23].
Because of the widespread and chronic use of PPIs and the potential consequences of off-target effects, further information is needed about 1) the range of proteins that interact with PPIs and 2) the mechanism by which PPIs interact with non-ATPase targets. In this study, we describe the development of monoclonal antibodies against omeprazole bound to proteins. Use of these reagents reveals that omeprazole and other PPIs bind avidly to a diverse range of proteins via interactions that are both dependent and independent of disulfide bonds.
Methods
Antigen preparation
Keyhole limpet hemocyanin (KLH) modified by omeprazole (Ome-KLH) was prepared by reduction of the target protein followed by reaction with omeprazole. KLH (10mg/mL in PBS) was mixed with TCEP-agarose (Thermo Scientific) at one volume protein to two volumes bead slurry for 60 minutes at 37˚C. After centrifugation, KLH in the supernatant was mixed with omeprazole (5mM; Acros Organics) for 4hr at room temperature. Finally, the Ome-KLH was dialyzed against PBS. (Optimization of the Ome-KLH conjugation procedure was determined by comparing reactivity of omeprazole vs vehicle treated KLH with a disulfide and infrared dye tagged oligonucleotide (IDT); drug-reacted protein was visualized by separation using non-reducing polyacrylamide gels followed by direct scanning of the gel for high molecular weight infrared complexes. The magnitude of DNA-protein conjugation was assumed to be inversely related to efficacy of omeprazole conjugation.)
Monoclonal antibody generation
Animal studies were reviewed and approved by the Institutional Animal Care and Use Committee of GenScript, China (ANT17-003). Methods of euthanasia were consistent with the recommendations of the Panel on Euthanasia of the American Veterinary Medical Association. Antibodies were produced by a commercial vendor (Genscript) which immunized five BALB/C and five C57BL/6 mice with Ome-KLH using a standard immunization protocol. After the third injection, polyclonal antisera were sampled to ascertain responses to immunizations. This was performed by both ELISA (against Ome-KLH and KLH; see results) and by Western blotting against protein samples treated with vehicle or omeprazole (see results). Additional studies showed that polyclonal antibody binding by ELISA was inhibited by free omeprazole by -10 to 26% (average of 10%), indicated that free omeprazole did not substantially affect antibody avidity. A single BALB/C mouse that responded robustly to Ome-KLH was used to generate hybridomas using established methods of splenic cell fusion to myeloma Sp2/0 cells which ultimately yielded clones that were selected for media that exhibited reactivity to Ome-KLH but not to KLH. A total of 13 clones were further analyzed by Western blotting against Ome-KLH and KLH, and the most avid Ome-KLH reactive antibodies were used for additional studies, including screening against Ome-treated serum, lysates, and purified proteins.
ELISA analysis
For evaluation of polyclonal sera and clones, Ome-KLH or KLH were coated at 1 μg/ml in PBS. Binding was determined using peroxidase conjugated goat anti-mouse antibodies that were quantified using a chromogenic substrate exhibiting light absorption at 450 nm.
Protein preparation
Protein extracts were prepared from HEK293 cell cultures treated with RIPA buffer. Human serum was purchased from Sigma, and purified proteins were obtained from R&D systems except: casein, type I collagen, type IV collagen (Sigma) and vWF (Haematologic Technologies, Inc). Native proteins were treated with PPI at concentrations specified. In some cases, proteins were reduced, as indicated, prior to treatment with PPIs.
Western blotting
Samples were boiled in sample buffer with or without reducing agents, as indicated. Western blots [24] were performed using standard methods on nitrocellulose membranes using the monoclonal antibodies followed by fluorescent anti-mouse secondary antibodies. For carboxamidomethyl-cysteine (CAM) residue detection, rabbit monoclonal antibodies 4E7 and 52H11 (manuscript in review) were used with anti-rabbit secondaries. Final detection of signal was performed on a Li-COR Odyssey imager.
Results
Discussion
The original intent of the study was to generate probes to identify sulfhydryl groups after covalent reaction with PPIs. Because PPIs react via a sulfenic acid intermediate to sulfhydryl cysteines in proton pumps [4], we reasoned that the new monoclonal antibodies could be used to map and quantify selective cysteines in their reduced state in specific proteins. However, these antibodies revealed that the range of proteins that react with PPI is broader than expected and that the mechanisms of binding extend beyond cysteine reactivity. In summary, these antibodies demonstrate two novel properties of omeprazole: 1) omeprazole appears to bind to many proteins and induces protein oligomerization; and 2) omeprazole binding to proteins occurs through both cysteine and non-cysteine dependent interactions and is largely independent of pH.
Binding of omeprazole to multiple proteins
This studies extends observations that immunization of proteins labeled at cysteine residues can successfully generate affinity probes that can bind to proteins alkylated on thiols [26, 27]. Furthermore, the development of antibodies that recognize proteins that have been treated with omeprazole have enabled us to determine the range of PPI-targeted proteins. In cell lysates and human serum, we show that proteins of multiple molecular weights are recognized by Ome-antibodies. When purified proteins were tested, we found that every one of the molecules tested were reactive to antibodies after PPI treatment. Based on this sampling, we suggest that omeprazole binds to a large number of proteins.
The results are in agreement with the known protein binding capabilities of omeprazole; during development of the drug, it was found that it was 95% bound to serum proteins in circulation. Interaction of omeprazole with the serum protein albumin has been described and shown to depend on hydrophobic interactions [28]. Other studies have suggested targets that are independent of the proton pump. For example, omeprazole has been shown to bind reversibly to tyrosinase [29] and to inhibit its enzymatic function. Protein binding to bacteria has been proposed based on its antimicrobial activity [30] and multiple bacterial proteins were labeled in the presence of radioactive omeprazole [9]. Lansoprazole, a PPI similar to omeprazole, has been shown to have increased binding to brain in Alzheimer's disease, a finding potentially attributable to binding to pathological tau protein [31]. The mitochondrial transporter CACT has been shown to be sensitive to omeprazole and to interact with the drug via covalent and non-covalent interactions [32]. PPIs have also been shown to affect nuclear liver X receptor function [33] and the aryl hydrocarbon receptor signaling system [34], though the effects are likely not due to irreversible protein interactions. In sum, prior work suggested modest diversity of proteins could potentially interact with PPIs. Our studies now suggest that the proteins bound by omeprazole likely extend well beyond those that have been described before. Antibodies that recognize Ome-protein complexes should facilitate future investigations into whether drug-protein interactions participate in functions previously ascribed to omeprazole.
Omperazole interactions with proteins are both cysteine and non-cysteine dependent
The initial intent was to develop antibodies to omeprazole bound to cysteine, with the ultimate goal of developing tools to probe sulfhydryl availability. Our current characterization of protein complexes using monoclonal reagents suggest that the antibodies are not specific for omeprazole bound to proteins via cysteine disulfide bonds. In fact, our studies demonstrate that the interaction between Ome and proteins occurs through heterogeneous chemical interactions and are stable in SDS.
Interestingly, it is likely that proteins interact with omeprazole through both cysteine and non-cysteine dependent means that may vary in importance for each molecule. For example, labeling of KLH is increased significantly (data not shown) by TCEP treatment, whereas DCN, TSP1, COL1, COL4, IL17RC, vWF, and TSP2 binding (Fig 4B) is not affected significantly by TCEP pre-treatment; this suggests that KLH interacts with omeprazole predominantly by cysteines, which is consistent with experiments that show that reducing agents render Ome-KLH largely unreactive (Fig 3A) to antibodies. On the other hand, casein, a protein devoid of cysteines, reacts with omeprazole readily, and TCEP pretreatment does not increase binding. In cell lysates, omeprazole labeling of a large number of bands is unaffected by pretreatment of proteins with IAM or NEM, suggesting a multitude of cysteine-independent binding sites. Conversely, omeprazole is able to block almost all of the IAM binding sites in protein lysates, suggesting a significant number of cysteines are available for omeprazole binding.
One consequence of omeprazole modification that occurred with some proteins (especially TSP1; Fig 5) is the induction of oligomerization; it is not clear if cysteine or non-cysteine-bound drug-binding drives this process. Among several possibilities, an increase in hydrophobicity after Ome-binding may stimulate the formation of protein multimers. It is noteworthy that TSP1 normally forms disulfide linked trimers; it remains to be seen if proteins with the propensity to multimerize are particularly sensitive to omeprazole. Consistent with this observation, in the course of our studies, we also noted that Ome-protein is unusually adherent to magnetic and agarose beads, a feature that must be overcome if antibodies are to be used for proteomic studies that require immunoprecipitation (S2 Fig).
Finally, the magnitude of enhancement of omeprazole binding to protein at low pH is much more modest than what has been demonstrated for cysteine-mediated binding to the H+/K+ ATPase and for binding of omeprazole to bacterial proteins [30]. This suggests that the omeprazole reactivity we describe for proteins herewith proceeds only in part through the canonical sulfenic acid mechanism described before.
Limitations
These studies carry limitations. Firstly, these are in vitro studies using high concentrations of omeprazole. The extent that this informs in vivo interactions between omeprazole and proteins in patients exposed to pharmacological doses of the drug need further investigation. Though we show that tenatoprazole and lansoprazole can interact with proteins in the same fashion as omeprazole, it is unclear if other PPIs tested are able to interact because these studies rely on monoclonal antibodies, which may not bind to some PPIs. Additional reagents are required to understand the extent to which all PPIs bind to proteins. Finally, we are unable to provide a concrete cysteine-independent mechanism by which PPIs bind to proteins. The basis for the non-cysteine interactions include additional rearrangements at the sulfoxide group, which is predicted to be the most reactive part of omeprazole. Non-covalent interactions such as hydrophobic interactions are also possible; if so, they would be exceptionally strong, as the complexes are resistant to heating in ionic detergents.
Implications and future directions
Considerable concern has been raised about multisystem potential off-target effects of PPIs, which could be magnified due to the large number of patients exposed to these drugs over long periods. These studies suggest potential mechanisms for off-target effects of PPIs. With their broad range to binding via at least two different chemical mechanisms, it is conceivable that important protein targets could be modulated by this class of drugs in people. A further potential mechanism of proteinopathy by omeprazole is drug-induced protein oligomerization. The antibodies described above provide an opportunity to detect Ome-protein complexes to confirm the presence and clearance of omeprazole-modified proteins in vivo. Moreover, the antibodies could be used to map sites in proteins that may be susceptible to PPI modification.
Supporting information
S1 Fig. Immunoblot analysis of dose dependent binding of omeprazole with native or denatured HEK293 cell lysates.
HEK293 cell lysates (sonicated in RIPA buffer) diluted in PBS and incubated with 0, 1, 10, 25, 50, and 100μM omeprazole for 22 hours at 37°C. SDS-containing non-reducing sample buffer was added to the sample which was boiled for 3 minutes (A-B; left 6 lanes, Boiled after Ome). An equivalent amount of HEK293 cell lysates was added to PBS and mixed with the same amount of SDS containing non-reducing sample buffer and boiled for 3 minutes first. After cooling down to room temperature, 0, 1, 10, 25, 50, and 100μM omeprazole was added and co-incubated for 22 hours at 37°C (A-B, right 6 lanes, Boiled before Ome). (A) Immunoblotting with omeprazole monoclonal antibody 4E12 (purified antibody; 1:1000 dilution) shows dose- dependent protein-omeprazole conjugate formation. (B) LI-COR REVERT 700 total protein stain was used to visualize the total amount of protein present on the same membrane. (C) Bar graph showing a comparison of the 4E12 signal for native (black bars) and denatured (white bars) protein binding with omeprazole normalized to REVERT signal. Detectable signal starts at 10uM and denatured protein binds less omeprazole at all concentrations.
https://doi.org/10.1371/journal.pone.0239464.s001
(PDF)
S2 Fig. Subjection of protein-omeprazole conjugates to immunoprecipitation.
HEK293 cells lysate was incubated with 5mM omeprazole for 1hr at 37°C. To remove excess omeprazole, the sample was then dialyzed in Slide-A-Lyzer Mini dialysis device (10K MWCO, Thermo Fisher) for 20 to 24 hours at 4°C. Dialyzed sample was then incubated with either PBS or 2ug purified omeprazole monoclonal antibodies (4E12 or 5C3) for 18 to 20hr at 4°C. Protein A beads (Promega) were used for immunoprecipitation of omeprazole conjugated protein. Antibody alone without HEK293 cells lysate conjugated with omeprazole was also included as a control. Multiple proteins from 293 lysates co-purify with beads in the absence of antibodies, consistent with non-specific binding of these Ome-treated proteins to protein A beads. Two protein bands were observed around 20 and 50kD in the sample IP by 5C3 (red dots) which were not present in the sample without antibody and may represent proteins that come down with 5C3. SDS-PAGE was carried out after boiling the samples for three minutes in reducing sample buffer.
https://doi.org/10.1371/journal.pone.0239464.s002
(PDF)
Acknowledgments
We thank the members of the lab, including Soo Jung Lee and Xiaojie Zhang for their helpful suggestions and support.