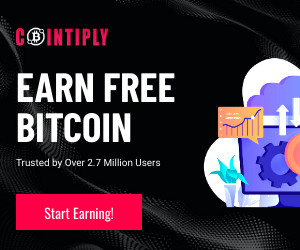 If he chooses to continue playing after 15 years in New York, Lundqvist, 38, will join a crowded goaltender market during this free agency period.
Henrik Lundqvist has been a prominent New York athlete over a sterling career with the Rangers, with 459 career wins and myriad philanthropic efforts to boot.
Now, the end of his 15-year era is at hand as the Rangers announced Wednesday they would buy out the last season of his contract.
Lundqvist finished his Rangers career by playing the first two games in their three-game defeat against Carolina in this summer's qualifying round. He had started only one of the team's last 19 regular-season games, and just four of their last 30 en route to a career-worst 10-12-3 record.
His final appearance at Madison Square Garden was a five-save effort in relief of Shesterkin in a 6-4 loss to the Devils on March 7, the last game at the Garden before the coronavirus led play to be suspended. His storied Rangers career also included winning the Vezina Trophy after the 2011-12 season and making 129 straight postseason starts through Game 2 against the Hurricanes.
"Representing this organization has been the biggest source of pride and joy in my life," Lundqvist said on Twitter. "I'm so grateful for the opportunity, for the friendships and for all the great memories created wearing the red, white and blue."
"Few players have been as important to the Rangers franchise as Henrik Lundqvist, and we are incredibly grateful for all he has done for our organization," James L. Dolan, the executive chairman of MSG Sports, said in a statement.
Lundqvist now becomes an unrestricted free agent with an uncertain future.
With the buyout, he will receive over the next two years part of the remaining $5.5 million he was owed to finish a seven-year contract extension he signed in December 2013 which commenced in 2014-15.
The buyout also gives the Rangers $3 million of additional salary cap space for 2020-21 and adds $1.5 million in dead cap space for 2021-22.
If Lundqvist does choose to continue playing, he joins a glut of free agent goaltenders on the market, including the Stanley Cup-winners Braden Holtby and Corey Crawford, plus Robin Lehner, Jimmy Howard and Anton Khudobin, who led the Dallas Stars to the 2020 Stanley Cup finals.
The Rangers carried three goaltenders on their roster for part of the 2019-20 season, with Lundqvist, 38, alongside two emerging 24-year-olds. They have the rising star Igor Shesterkin, who was 10-2-0 in his first N.H.L. season, and Alexandar Georgiev, whom they would still have to re-sign as a restricted free agent.
The Rangers committed to a rebuild late in the 2017-18 season, to the point of sending a letter to fans. Lundqvist vowed to be part of the revamped roster despite his veteran status.
Youth has become especially prevalent for the Rangers under Coach David Quinn, who was hired from Boston University in May 2018.
And by trading defenseman Marc Staal, 33, to Detroit last Saturday, the Rangers made the roster even younger while creating needed salary cap space.
Still, his No. 30 will surely be added to the Garden's rafters and his plaque almost a given to grace the Hockey Hall of Fame in Toronto. Former coaches and teammates said his legacy of spectacular play under pressure and unyielding decency will live for generations.
"Henrik is simply a wonderful human being who knows how to compete and win on the ice, while displaying the humanity that must exist to be a positive contributor to the lives of others off it,'' said Tom Renney, who coached the Rangers for the first three-plus seasons of Lundqvist's career.
When Lundqvist debuted in 2005, the Rangers had not made the playoffs since 1997 and had a new-look squad led by Jaromir Jagr, Michael Nylander and Martin Straka up front and Renney behind the bench. Expectations, though, were not particularly high.
Yet the Rangers shocked the pundits that season. They had 44 wins and 100 points behind Jagr's franchise-record 54 goals and 123 points plus Lundqvist's stellar first-year performance in goal with a 2.24 goals against average and a 30-12-9 record.
"He commanded the net from his very first game,'' Renney said. "Very composed, competitive and confident."
Kevin Weekes, the team's veteran goalie that season, remembers being instantly aware something special was percolating.
"From camp on, Hank was amazing," recalled Weekes, who is now the lead analyst with the N.H.L. Network after an 11-year career with seven teams including the Rangers, Islanders and Devils. "And he looked so different — the way he did his pads, the way he stood in the net, his stance and the way he attacked the puck. I knew he was going to be the guy."
Lundqvist had played five seasons for Frolunda in his native Sweden before joining the Rangers, who had selected him in the seventh round of the 2000 draft after 21 other goaltenders were selected.
After quickly becoming the starter, he posted the first of his 11 seasons of 30 or more victories and the first cascading chants of "Henrik, Henrik" rained down at Madison Square Garden.
"There was so much energy every time he played," Weekes said. "He literally took the Rangers, the Garden, the league and the position by storm and by force."
Along the way, Lundqvist has accumulated 61 career playoff wins, including leading the Rangers to the Stanley Cup finals in 2014, when they fell to the Los Angeles Kings in five games. Lundqvist, Martin Brodeur and Tony Esposito are the only goaltenders with 400 wins with one team.
Yet milestones and grandiose statistics were never the driving force for Lundqvist, who reached the playoffs in all but one of his first 12 N.H.L. seasons.
When Lundqvist snared his 400th career win at home against Colorado in February 2017, he spoke at length about the teammates and coaches who had helped him along the way to the rare milestone, which has been achieved by only 12 other goaltenders.
"You get a little sentimental at times, thinking that this really happened,'' he said after that victory and an embrace with the longtime Rangers goaltending coach Benoit Allaire. "It's a little surreal. I love it."
Lundqvist could still reach 500 career wins and third place on the career list behind Brodeur (691) and Patrick Roy (551) if he continues his career elsewhere. He has played entirely in the shootout era, which means, unlike other goalies with 400 wins, he has no ties on his record.
What comes next for Lundqvist is uncertain.
"You want to be where you are loved and celebrated where you are wanted,'' said Weekes, who recorded 14 wins at Lundqvist's backup in 2005-06. "And that's what Hank has known for the majority of his career. He has been incredible for them."