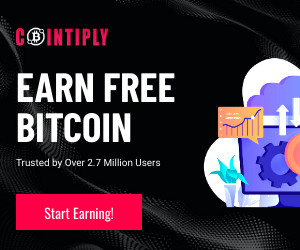 I first heard British pianist Stephen Hough perform in a solo recital of Debussy and Chopin at the Kennedy Center in Washington D.C. I was gobsmacked by his rare combination of crystalline technical precision and emotionally charged playing.
Hough has had a stellar musical career. Winner of the Naumburg Competition and a MacArthur Fellowship, he holds a thriving international presence as a soloist and chamber player, a rich discography, and more awards and recognition than space permits. Hough is a composer and performer, as well as a highly educated student of myriad musical genres. His tastes are wide-ranging and his repertoire capacious. 
Hough is also an accomplished writer. His The Bible as Prayer: A Handbook for Lectio Divina was written, as he says, "to take a comprehensive collection of extracts from the Scriptures … to present the diamonds already mined … so that one's own devotional jewelry could be created without having to chip away at the rock."
Hough converted to Catholicism at age eighteen. Ever since, he has interrogated his belief and probed its roots. His novel, The Final Retreat, looks at what it means to be a gay priest with an all-too-human craving for sex. His protagonist is on an eight-day silent retreat, sent by his bishop to examine his promiscuity. The priest accepts his actions with enough contrition to face himself and his God, but not with enough to abjure lust. More damning than the priest's bodily "failings" are the weaknesses and hypocrisies of the Church.
Now comes Rough Ideas, a compilation of one- to two-page essays on subjects as eclectic as performance jitters, the rise and fall of the mighty Bechstein piano, advice to music students, favorite poets and painters, American Thanksgiving, Auschwitz, Judaism, Catholicism, and Enrico Caruso's garlic breath. 
I was lucky to interview Hough amidst the Covid-19 pandemic, when he found himself living as a settled Londoner, rather than a man who plays close to 100 concerts a year, to whom a hotel room and an airplane—more often than not—substitute for home.
The following text is derived from a phone conversation that occurred on 16 June 2020. It has been lightly edited for clarity and concision.
—Martha Anne Toll
How did you first come to the piano?
Neither of my parents knew anything about music; there was no music in the house. We had no classical recordings and no instruments.
We used to visit an aunt who had a piano, and while the adults were chatting, I would play at the piano. I begged and begged my parents for a piano. They were loath to make such a huge investment, so they bought me a toy piano, which did not satisfy. In the end, they agreed and I started piano lessons at age five with a neighborhood teacher my mother found from the yellow pages. From then on, I was hooked.
How did you learn to practice? Did you have to be told?
I couldn't stay away from the piano. I was a child possessed. My parents would take me to the zoo, and I'd be practicing fingerings on my chest and begging to go home to my piano. 
Soon enough, it became clear that I needed to have better instruction on piano technique. There were two sisters, daughters of a friend of my mother's, who studied at the Royal Northern College of Music and I switched to studying with one of them.
I don't believe children should be pushed to practice. I find it horrific when it's an "ambition" thing and the parents are playing out some fantasy of their own. Passionate, pushy parents drive me crazy. On the other hand, I know that some kids need more encouragement than others.
What was it like coming to New York to study after completing your degree at the Royal Northern College of Music?
I was just nineteen when I arrived in New York. I was coming from home in rural Cheshire and study in Manchester, England, and it was incredibly exciting. I've always loved New York. It's more than a second home to me; I've lived there longer than anywhere else. Initially, I flew over for a few short days for my Juilliard audition. I imagined New York like West Side Story, and it sort of felt like that! 
My father came to help me move in when I started at Juilliard. In 1981, my first place in New York was in a welfare hotel, which was weird and edgy, quite a few people with mental illness running up and down the halls screaming at night. Eventually I moved into an old lady's apartment. Madame Anna Borsuk had been a silent movie actor and later had kept a salon for Russian artist friends. She was quite a character. This whole period fills me with immense nostalgia—I think my sensibilities are very New World. America has a foundational sense of equality and fairness.
If I may say, you're seeing the underside of that right now.
I understand, but I think the basics are there. In my mother's generation in the UK, if you didn't go to the right schools, you were restricted in all kinds of ways. In America, if you work hard, it is still possible to make it. I find the music world in New York and at Juilliard to be so multicultural, multiracial. Students at Juilliard come from a huge range of backgrounds. If they play well, we don't care about where they're from.
You were in Adele Marcus's piano class at Juilliard. The pianists I know who studied with her found her to be destructive and vindictive. It sounds like you had a different experience with her. 
Adele Marcus and I got along. I think she may have been crueler to her female students than to her male students. I see her as somewhat of a gender stereotype of the unmarried, childless, female teacher. She projected a lot onto her students and cared about them in a very overbearing way. I certainly saw her reduce students to tears from humiliation in her master classes. 
Private lessons are one thing, where I believe it is appropriate to be direct (although perhaps not as personal as Miss Marcus was), but in a master class the teacher has to be more careful. A student is more vulnerable in a public situation. That said, she was never anything but nice to me. It also may be that she liked the fact that I was British for some reason. 
I didn't find my time with her that helpful musically, however. Some of her pedagogy went against my way of thinking. I felt she never seemed to appreciate the half lights, the implied rather than the said.
By the same token, I loved her brassy, rude, New York style. It's something I love about New Yorkers. One night, she took me out to dinner after a lesson. After we had each finished an enormous steak, she said, "Now, Stephen, you must have the chocolate cake. I never touch it but I'm told it's delicious." As I started to demur, the waiter came over and said, "Miss Marcus, will you be having your usual chocolate cake tonight?"
How has the style of teaching changed since your time at Juilliard?
Teaching was very territorial when I studied at Juilliard. You were meant to work with one teacher. You were often even discouraged to attend master classes given by other teachers. 
Now all that has changed. I am on faculty at Juilliard and have two students whom I "share" with two other professors—Jerome Lowenthal and Veda Kaplinsky.
What helps you manage nerves during a performance?
There are various ways to manage nerves. I find that every performance produces slightly different nerves. There are bad nerves and good nerves. The bad ones make you rush or feel like you have no control. The good ones give you an adrenaline rush of positive energy.
I believe in deep breathing—and not just for performance. 
I have a psychological approach to nerves as well. We have to consider the so-called importance of our little place in the world. This Beethoven performance is unlikely to be of any significance in three hundred years—and in three thousand years, not at all. 
It's like standing on a different planet and looking down; let go and lose yourself. At the same time, we have to realize that the smallest gesture has enormous implications. 
Could you talk about your method of learning a piece—from sight reading, to memorizing, to bringing it up to performance level?
I start with studying the piece and writing in fingerings. I find fingerings very helpful for learning in the early stages. They are part of the study. I am obsessed with writing in the score and I come back to those fingerings year after year.
Ideally, I like to have a year to learn a piece. I work very intensely in the first weeks on a new piece. Then I put it aside and let it marinate, then I come back to it after another couple of months or so. I like to keep bringing it out. 
To get inside a piece one hundred percent, you have to get to know it. There are no shortcuts. It's like an actor inhabiting a role. I need to inhabit the music.
How do you keep up with the contemporary music scene?
I don't really keep in touch with what's out there. Between traveling and playing up to one hundred concerts a year, and then my writing life, and my composing life, something had to give. Unfortunately, I just don't have the time. 
In addition, I don't want to be closed to any style or tradition. I need some distance to do my own work. I didn't want to reach my deathbed without writing my own music. It comes from an inner compulsion. I repressed it for too long.
I'm very interested in the concept of silence in music and negative space in art. My viola teacher used to tell me that "the music was in the rests." Can you say more about the "half lights" that you described earlier?
In any art form, what lies in the interstices is what interests me. I look for the half colors and layers, the filters that may veil the art. I feel this way about painting and literature and music. I'm reading a wonderful little book by Robert Walser called Looking at Pictures. It consists of short, eccentric essays on art. Walser talks about Van Gogh's famous painting "An Old Woman of Arles" ["L'Arlesienne"]. He explores the unspoken emotions in that woman's face, the suffering, the stoicism, and then the quiet dignity. That's the kind of thing I'm talking about.
You've also given a lot of thought to the concept of time.
The concept of time is of great interest to me. Music doesn't exist on the page; the written notes are only a symbol of what is heard. What is heard exists in time, but only fleetingly. Whereas with a painting, you can stand for one minute in front of a painting, or an hour, or a day. Time is passing and you are growing older as you're having that experience, but you have some control over the time you have to "possess" that work of art. Not so in music. 
Let's talk about your composition work. Did you have any formal training?
I've taken composition from three different teachers. But I think composition is best learned by composing. It's like the difference between learning grammar and being a writer. Virginia Woolf and Henry James surely knew their grammar, but they never took creative writing lessons. Of course it's important to study theory and harmony and counterpoint and analysis and history, but composition lessons as such really boil down to an acute pair of eyes and some encouraging, intelligent suggestions. 
In my experience, composition classes can hold you back. They can be restrictive and doctrinaire. In the mid-twentieth century, a dogmatic atonality was the thing, and to write a melody or even a work beyond the serial fashion of the day was frowned upon. I spoke to fellow students who were frustrated with studying composition at that time because the music they wanted to write was forbidden and even mocked.
What is your composing life now? How did you get there?
I've always been a composer in the sense that I've been composing since I first started learning the piano. But I stopped formally composing after I won the Naumburg Competition in 1983. There just wasn't any time and my confidence was not strong enough.
So I began writing transcriptions to use as encores. I did four arrangements from Richard Rodgers' musicals, including "The Carousel Waltz." John Corigliano, who is a close friend, heard me playing it once in New York. He was enthusiastic, and suggested that I write my own music. I wrote a piece for the memorial service for one of my composition teachers. A member of the Hallé Orchestra heard it and he commissioned a piece, and it sort of snowballed from there.
I am so glad to be back writing. I am composing the test piece for the 2021 Van Cliburn competition, and a song cycle commissioned by the 92nd Street Y, Tippet Rise, and Wigmore Hall. 
I am working on a number of other commissions as well, including a string quartet for the Takács Quartet.
You have been generous in sharing your conversion to Catholicism and the role it plays in your life. For your audience who may not have had a chance to read your work, please tell us about it.
I don't like any "true" religion. Life is messy, and authentic religion tends to be messy as well. I'm suspicious of those doctrinaire religious or political systems that have everything neatly tied up.
How do you reconcile being a gay man with the current strictures (if that is the right word) of the Catholic Church?
Certainly, the Catholic Church has tried to stifle dissent throughout its history. I am not sure I could convert today knowing what I did not know at age eighteen. However, I haven't found anything that suits me better. Catholicism is still home for me. And despite everything, it was perhaps the safest place in earlier historical times to be gay or lesbian. In a convent or monastery, someone could choose to be single and have no questions asked.
I am inspired by Catholicism in that it is a religion of faith. I've read a lot about it and it interests me deeply. We Jewish people have a very different take on the meaning of faith. I have always been envious of people who can take strength from their faith.
Both religions are grounded in the ideas that actions speak louder than words, that what you do today matters. I like the fact that genuine Catholicism doesn't emphasize the important people or the beautiful people or the rich and powerful. The saints are their heroes and most often came from (or chose to embrace) poverty and simplicity. Christianity celebrates what is ultimately important about being human—community, and concern for the widows, the prisoners, the prostitutes, people who are outcasts. I find that very attractive. 
Christianity celebrates the sacredness of the human—earth, family, blood. These all have spiritual implications. Religion is not in the sky; it's about how you deal every day with family and community and, indeed, everyone you meet, including the lowliest amongst us. For me, that is real religion. I think of Abraham Joshua Heschel's writings, especially his Man is Not Alone, which I'm reading at the moment. The idea of reverence ties in with the universe—"radical amazement." I feel that as Christians, it is important to sit at the feet of Jewish wisdom and learn where our beliefs come from and why.
Are there Jewish writers who inspire you?
Yes, the writers of the Gospels. Others too. I love to dip into Elie Wiesel's tales of the Hasidic rabbis.
It's often true that artists in one medium experiment in another. You have a particularly lovely chapter entitled "Mastromatteo's obsession," which chronicles the journey of this gifted trompe l'oeil artist from poetry to oil painting. You are notable in that you are comfortable in so many media. Can you talk about your painting?
For me, painting is a wonderful way to relax. I keep paints in my studio. I throw paint around the room and sometimes it lands on the canvas. I like the way it is tangible in the way that music never is.
How is your life during the pandemic?
Like everyone else, it's mixed. It's a terrible time for so many people. It is bizarre and weird, and, I think, unprecedented in human history. We need each other. When we can't be in physical contact, we suffer.
On the other hand, I find it comforting that we are all in this together. It's difficult to have a full diary wiped clean, but I know that everyone around the world has been affected.
I've had time to write and to practice, and I've spent more time with my partner in the last three months than I have in the previous eighteen years. I've loved being home. We used to be out every night when I was home—to opera or ballet or theater or concerts. Now we've been home enjoying some new TV series, especially Damages.
I'm trying hard to treat this time as enforced work time so that I can be productive.
This is a particularly tough question in these uncertain times, but I'd love to hear what's on the horizon.
More of the same. I am making several CDs, and I'm grateful I've been able to do that during Covid-19. More writing and practicing.
May I conclude with a question about Bach? You've written that you feel somewhat distanced from him.
Bach is arguably the greatest composer of them all. I am happy to acknowledge that. I admire him hugely and am dazzled by him. But I'm not personally touched. I am still waiting (longing) to be bitten by the bug.
In a way, it's like what you said about envying people of faith. I feel jealous of people who "get" Bach. The only Bach I've played in public are transcriptions, especially the Busoni transcription of the Chaconne.
One issue may be that I celebrate a certain chaos or irresolution in art, and I feel Bach is ultimately about order and the fact that everything gets resolved.
I might push back on that, as Bach's own life was quite chaotic indeed. Imagine coming back home and finding out your wife had been dead for months. I wonder if you are hearing Bach in an anachronistic way. I wonder if instead of your modern ears, you heard him as one of his contemporaries might have heard him. Would it all sound like it was tied up in neat little bows?
That could be.
Or, as you write in Rough Ideas—
"I do not need convincing; I need seducing."
Stephen Hough combines a distinguished career as a pianist with those of composer and writer. Named by The Economist as one of Twenty Living Polymaths, Hough was the first classical performer to be awarded a MacArthur Fellowship (2001) and was made a Commander of the Order of the British Empire in the New Year's Honours 2014.
Martha Anne Toll trained as a professional violist. Her essays and reviews appear frequently in The Millions, the Washington Post, and on NPR Books, and her fiction is found in a range of publications. She served for 26 years as Executive Director of the Butler Family Fund, a social justice philanthropy.
Anthony Mastromatteo resides and paints in Tallmadge, Ohio, with his lovely wife and daughter, Stella and Alba. He focuses on contemporary realism as his idiom with a particular love of the mind- and sense-bending playfulness of trompe l'oeil painting.
Banner: Stephen Hough © Hiroyuki Ito