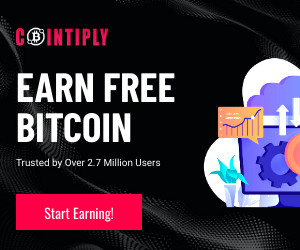 by Alison Green
on August 21, 2020
It's your Friday good news, with more accounts of success even in this weird time.
1. I've been searching for a job since last October and got to several second-round interviews but was never selected… and then COVID hit and my large state university set a hiring freeze. There are a few exceptions to the freeze, so I've continued applying to what few positions are posted and I finally got a job offer this week! It's a huge step up in terms of responsibility and it's an insane 50% pay raise over my current salary. I did not think I would get this position, as I did not meet all the requirements and I would consider it a bit of a stretch for me, but my new manager said I was everyone's top candidate and they were very excited to bring me aboard. I couldn't have done it without the amazing advice I've gotten from your blog over the years, which I've been following since college!
2. The recent question about asking for a raise when a job turns out to be different from initially intended reminded me that I've been meaning to write in for your Friday good news.
I took my current job when I was rather desperate for different health insurance (I was driving two hours one way for bi-weekly appointments) and barely negotiated. The salary we agreed on was fair (if maybe on the low side) for the person who previously held my position, but I quickly took on a lot more technical work than expected as well as expanded a few programs that were neglected. A few months in, I realized I was 20% underpaid and posted on one of the Ask a Manager open threads asking for advice. Many commenters were worried that I was going to ask for something unreasonable, but I am very happy to report that everything has worked out well!
At 6 months in, my company did a company-wide salary comparison and I (along with several others in my department) was given a 5% raise. At my one year annual review, I was given a second 5% raise based on my work. At 1.8 years, I finished a high-profile project that was well received by the C-suite and was given an unprompted 5% straight from the top management. At my two year annual review, I was given another 5% raise for all my contributions outside of that one project. In addition, everyone at this company has received a yearly cost-of-living increase that, while on the low end, is fair. Instead of feeling taken advantage of, I feel very valued. I appreciate that my boss and upper management noticed my contributions and moved to pay me accordingly. My company has many issues, but they bought a ton of loyalty from me with their handling of my pay.
To everyone who feels taken advantage of and underpaid — don't assume the worst of your bosses! Not everyone is out to take advantage of their employees.
3. Longtime reader here, writing in with some good news. Despite being a fan of AAM, before about a month ago I had never actually worked in an office. The tourism outfit I worked for furloughed me and most of the operational staff back in March. Due to the seasonal nature of tourism here in Maine, even in the most optimistic scenario possible, things probably won't be getting back to anything like normal operations until summer of 2021. After a month of job searching and attempting to scale the barricades of my state's unemployment insurance website, I was offered a temporary position with a local government department that is tangentially connected with the area of tourism in which I previously worked. The job offer came about six days after I finally, finally received my first state unemployment check.
Although my position was technically an operations job, I ended up working quite a bit in the department's office due to them being desperately short staffed. This was my first time working in an office since I was a teenager, but apparently reading AAM has paid off — two weeks ago, I was offered a promotion to move into the office permanently (which came with both a raise and access to benefits, which are extremely good for our area)!
The office itself definitely has some low-lying dysfunction. The department head is a micromanager, but he is also trying to retire, so there's a lot of swinging between "you need to create systems that are workable after I leave" to "you must not deviate one iota from the systems I have spend the last ten years perfecting." I miss my former company and industry desperately, but I feel incredibly grateful that I have a job that will pay the bills for however long it takes for tourism in my area to recover — as well as knowing I don't have to take a tourism job if I feel like the industry is re-opening too soon. I credit AAM, Alison, and the commentariat for arming me with the tools I needed to thrive in this unexpected turn my work life has taken.